Recent changes to the ASME Section I Boiler Code for remote level indicators require a special configuration for Magnetic Level Gages (MLG).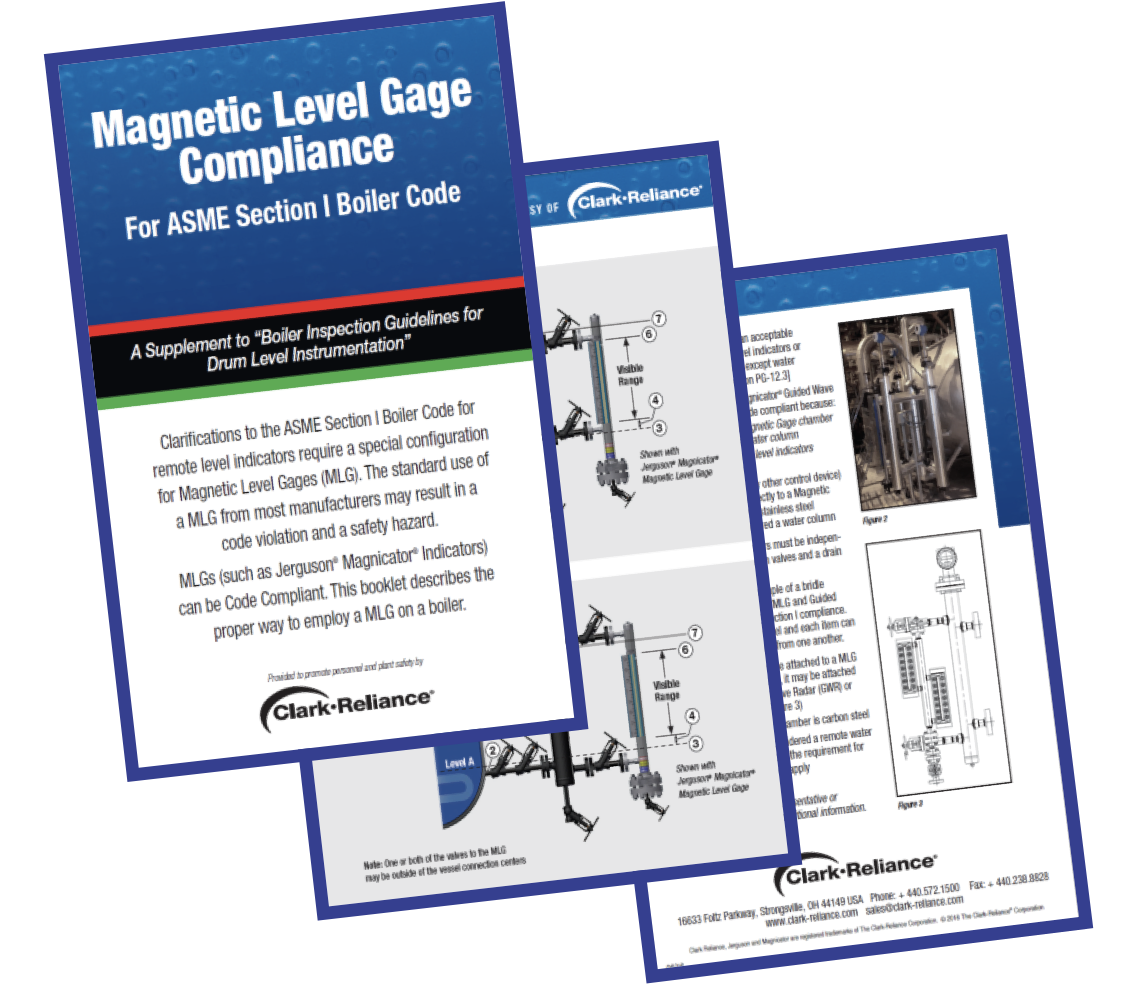 The use of a standard MLG from most manufacturers may result in a code violation.

Read about the proper way to employ a MLG on a boiler in the latest Supplement to Clark-Reliance's authoritative Boiler Inspection Guidebook.
Contact Clark-Reliance at
(440) 572-1500 or use the form below to request your copy


Clark-Reliance Corporation
16633 Foltz Parkway
Strongsville, Ohio 44149
(440) 572-1500